WI - One Hour Endorsement Course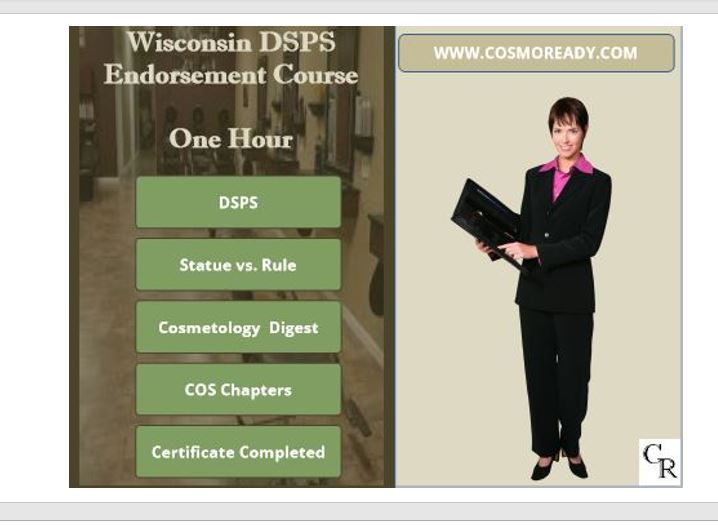 WI - DSPS One Hour Endorsement Course
Click image or link above to be directed to our Course Management website
This one hour online course satisfies the Cosmetology reciprocal requirement for the state of WI, if you are licensed in another state. You will gain a better understanding of the licensing requirements in WI and how to navigate the DSPS website. This course can be viewed on any device and contains audio, timed slides, video clips and interactive knowledge checks along the way.

Upon completion of this course, CosmoReady will send your certificate to DSPS so you can complete your licensure requirement. You will be able to view and print your certificate in the learning management system.
CosmoReady LLC courses are presented through the online format: Talent LMS (Learning Management System). Talent LMS is compatible with all modern browsers including Firefox, IE 9+, Chrome, Safari, and Opera. The Talent LMS platform is also compatible with all browsers used by the latest mobile devices (i.e., iOS and Android). When Talent LMS detects an older browser, the user is automatically prompted to update their browser to experience our software the best way possible.